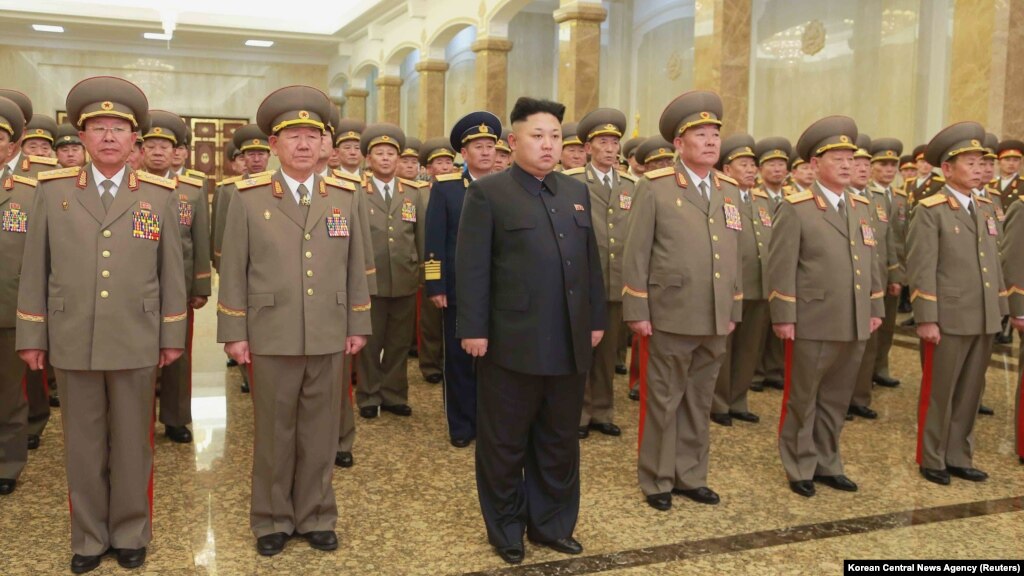 This should not come as a surprise. North Korean leader Kim Jong Un is accusing the CIA of attempting to kill him. This is something that anybody with a brain should have seen coming. It's obvious that the U.S has it's eyes on North Korea and is it would only make sense that the U.S would be involved in such a plot to assassinate Kim Jong Un, who is becoming an increasing and ever more relevant problem to the U.S Military.
Week after week, we hear about these testings of Missiles from North Korea. At some point somebody is gonna try to get to the other. It's just a matter of time.
The CIA and Seoul's Intelligence Services have "hatched a vicious plot" involving unspecified "biochemical substances" to kill the hermit state's young leader during public ceremonial events in Pyongyang, the Ministry of State Security said.
http://www.msn.com/en-us/news/world/n-korea-accuses-cia-of-plot-to-assassinate-kim-jong-un/ar-BBALnu8?OCID=ansmsnnews11